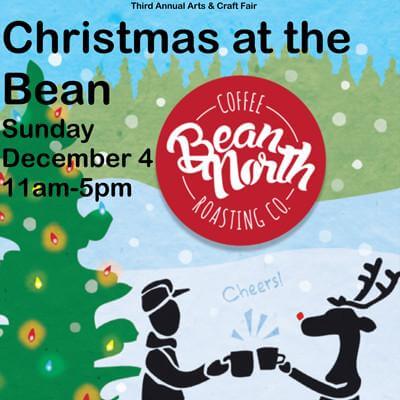 Bean North is excited to host our third annual craft fair on Sunday December 4th. You're welcome to visit our cafe & roastery between 11am and 5pm to purchase some wonderful gifts.

This great fair features:
Klondike Kettle Corn - polymer clay art by Lara Melnik - stained glass by Sharilyn Gattie - fibre art rug hooking by Lise Merchant - fine wood working by Bruce MacDonald - Laberge Lumber Company's reclaimed/recycled art - artisan gluten free baking by Birdhouse Yukon - Cliff & Nicola Hanna's decorative snowmen and cacti - fun & classic Christmas cookies by Christiane and Eugenie - soaps, bathbombs & dog treats by Zen Scentz - photography and non-toxic print making by Philomena Carroll - Philip Merchant's 'dumpfounded' re-purposed metal treasures - and books by Yukon authors Bob Hayes, Elisabeth Weigand, Jessica Simon & kjmunro.

Don't miss it!